Crime Stoppers offers a reward of up to $1,000 for information leading to an arrest and charging in any felony case or that helps in the capture of a fugitive.
Simply click on the Submit a Web Tip button on the left of this page; call our toll free number; or use a smart phone APP to qualify and to help solve a crime.
To provide information click Solve this Crime below each case. Shown below are selected cases Law Enforcement is trying to solve.
Stephanie Smith homicide in South Minneapolis
February 15, 2012
On Monday, March 28, 2011 Minneapolis Police Officers from the Third Precinct responded to the 3400 block of Park Avenue South on a report of shots fired in the area. As Officers arrived they learned that a vehicle had arrived at Abbott Northwestern Hospital with three occupants, two of the occupants had been shot. One of the victims survived and the other victim, Stephanie Smith (pictured), died as a result of her injuries. The Hennepin County Medical Examiner's Office determined that this case was a homicide.

Officers determined that the vehicle that arrived at Abbott Northwestern Hospital had been in the 3400 block of Park Avenue South. Witnesses reported seeing two black males running from the area after hearing multiple gunshots. Homicide investigators and Smith's family believe that someone has information regarding this case and are asking the public's help to solve this crime. No arrests have been made in this case.

If you have information about these suspects or this killing you can help solve this crime.
| | |
| --- | --- |
| This case has been featured on You Solve on KSTP-TV. Thanks to an anonymous donation, useful information about this case qualifies for a reward of up to $2,000 if that information is submitted through Crime Stoppers of Minnesota | |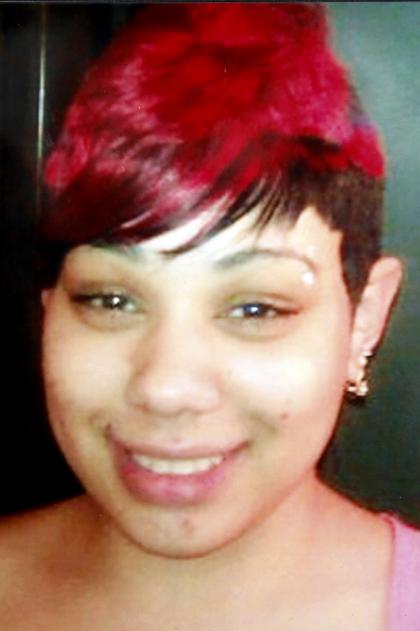 ---
Level 3 Predatory Offender On The Loose
February 25, 2011
LEVEL 3 PREDATORY OFFENDER SOUGHT BY MINNESOTA DEPARTMENT OF CORRECTIONS
The Minnesota Department of Corrections (DOC) has issued a warrant for the apprehension of Eugene Glaraton, a level three predatory offender. Glaraton is on Intensive Supervised Release for failing to register as a sex offender in Ramsey County. His prior convictions include First Degree Criminal Sexual Conduct.
Glaraton was released from the Minnesota Correctional Facility (MCF)- Lino Lakes on 2/15/2011. He has been on fugitive status since 2/20/2011 when he absconded from a halfway house placement.
Glaraton is 42 years old. He is white, 5`11", 222 pounds, with gray hair and blue eyes. He was last seen with a shaved head, and a slight mustache and goatee that are grey in color.
Citizens should not attempt to confront Glaraton. Anyone with information on his whereabouts is asked to call 911 or the DOC 24-hour tipline at 651/603-0026 or call the Crime Stoppers of Minnesota Anonymous Tip Line.
Click here for more pictures of this offender: MN+Corrections+02-24-11+News+Release.pdf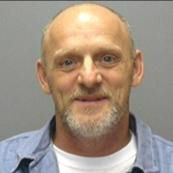 ---
$100,000 Reward for Information on Bank Robbers
November 08, 2010
Police and the FBI are in search of suspects believed to have robbed several banks in the Twin Cities area. The banks robbed include Wells Fargo Bank in Champlin on August 4, 2010, U.S. Bank in Plymouth on September 13, 2010, and U.S. Bank in Anoka on November 5, 2010. They are also believed to be responsible for attempted robberies at TCF Bank in Chanhassen on August 30, 2010 and TCF Bank in Lakeville on September 2, 2010.

The individuals responsible for these crimes are generally described as black males in their 20s or 30s, one approximately 6` tall with a slim build, and the other approximately 5'8" tall with a stocky build. They typically wear dark clothing, to include masks and gloves, and carry a black backpack. They have threatened bank employees with violence if they do not cooperate, and have displayed firearms at times. They may be assisted by other individuals as well.

A separate reward of $100,000 is being offered by U.S. Bank for information leading to the arrest and conviction of the individuals responsible for these bank robberies. U.S. Bank offers this reward to show it is very concerned about the welfare and safety of its employees and customers and therefore is eager to take these bank robbing culprits off the streets.

If you have information about these robberies or the suspects please come forward anonymously by contacting Crime Stoppers from this website.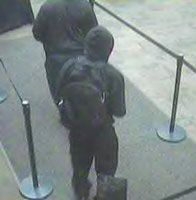 ---
| | | |
| --- | --- | --- |
| Page 2 of 2 | 23 Records | Prev | Next |