Crime Stoppers offers a reward of up to $1,000 for information leading to an arrest and charging in any felony case or that helps in the capture of a fugitive.
Simply click on the Submit a Web Tip button on the left of this page; call our toll free number; or use a smart phone APP to qualify and to help solve a crime.
To provide information click Solve this Crime below each case. Shown below are selected cases Law Enforcement is trying to solve.
Missing Falcon Heights Man - Harold Schroetter
March 12, 2015
Harold Schroetter (pictured) went missing from his residence in Falcon Heights, MN on February 26, 2009. He was a postal worker in St. Paul and had never missed work for unexplained reasons before his disappearance. Harold was in the process of ending his relationship with his live-in girlfriend and changing the beneficiaries of his estate at the time of his disappearance. He was also excited to recently find out he was to become a grandfather. Authorities located Schroetter's red Chrysler under suspicious circumstances in the area of Arlington Ave, and Jackson St. in St. Paul on March 1, 2009.
Authorities believed foul play was involved in his disappearance and he is believed to be deceased. Blood from Schroetter was found in the trunk of his girlfriend's car, a white Chrysler 300. A new trunk liner had been purchased and replaced shortly after his disappearance.
This case has been designated by the Spotlight on Crime Fund of the Minnesota Department of Public Safety for a $50,000 reward. The reward of $50,000 is separate from any reward offered to be paid by Crime Stoppers of Minnesota, which is an offer of up to $1,000 for information submitted through the Crime Stoppers website.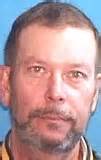 ---
Murder of Twins Fan Paul Fisher
March 14, 2014
On Saturday, July 25th, 2009 at approximately 2:00 a.m., Paul Fisher (pictured) was murdered as he approached the parking lot entrance to his apartment building at 5301 Chicago Avenue South, in Minneapolis. Policed have been frustrated by the lack of leads about how this crime could happen to Paul on the step of his home.

Information about a possible vehicle in the area, sounds that may have been heard, people that may have been seen, is needed. If you have heard somebody talk about or boast about this crime you can share that information and remain anonymous and earn a reward of up to $1,000.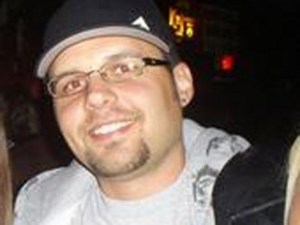 ---
Special $60,000 Reward for Who Killed 3 Year Old Terrell Mayes
May 14, 2013
With specially donated funds and a partnership with Spotlight On Crime, a reward of up to $60,000 is available to help find who murdered Terrell Mayes just 3 years old. This partnership brings together monies from corporations that view this crime with deep concern by supporting the nonprofit Spotlight On Crime and donations to Crime Stoppers of Minnesota from individuals in communities across Minnesota as well as other states, as far away as New York.
A person coming forward with information that helps solve this tragic crime will qualify for a reward of up to $60,000 depending on how useful that information is. Both organizations and their broad base of supporters see this crime as heartless and seek the help of the public to come forward with information with the ability to remain anonymous. Information can be given to Crime Stoppers of Minnesota on this website or to Spotlight on Crime by clicking here.
THE CRIME DETAILS:
On Monday, December 26, 2011 Police responded to a report of shots being fired in the area of 2600 Colfax Av. N. in Minneapolis. It was found that shots had penetrated the house where 3 year old Terrell Mayes, Jr. lived and where he with his youthful friends were running upstairs to seek protection from the shots they heard. One of those shots struck Terrell who was taken to the hospital where he died on the next day.
Minneapolis Police have determined that this was a random shooting and that there was nobody in the house nor the family who was the intended target.
If you have any information regarding the person or persons committing this crime you can come forward...remain anonymous...and may qualify for a reward. Please help Solve This Crime.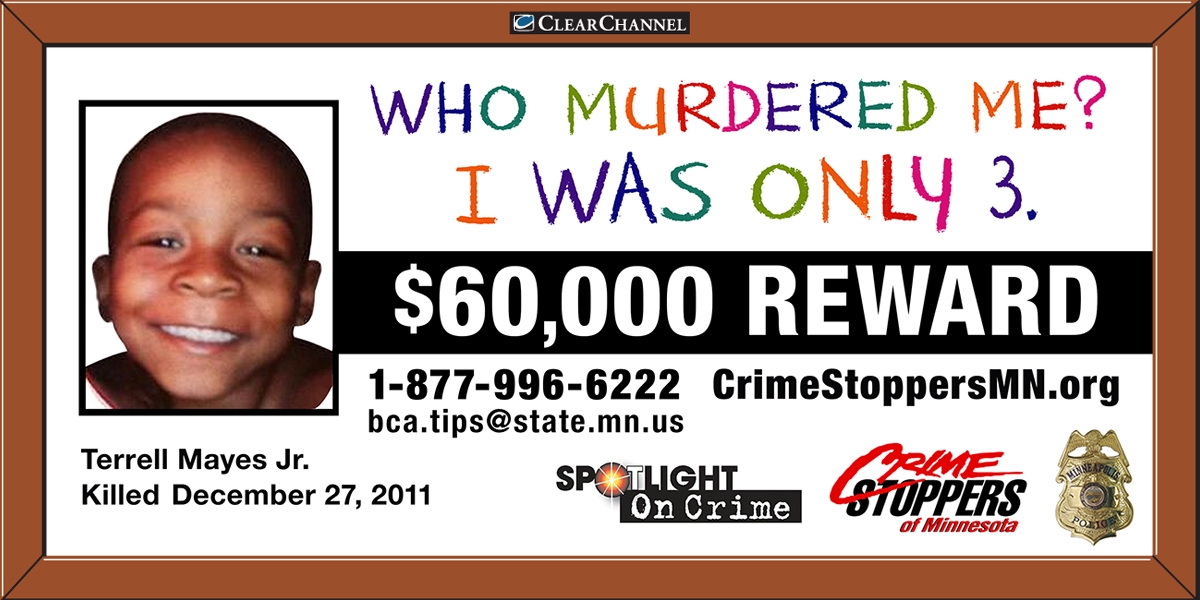 ---
14 YEARS OF SEEKING HELP: Unsolved Maple Grove Hit & Run Death
February 06, 2013
Wednesday, February 20 is the 10 year anniversary of the death of Rebecca Nelson (pictured). In 2003, Maple Grove PD responded to an accident at the Maple Grove Community Center. Due to the nature of Rebecca's injuries, the incident appears to have been the result of a motor vehicle accident. The case remains unsolved. Anyone with information can submit an anonymous tip to help Solve This Crime.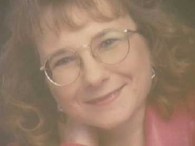 ---
Shooter of 5 Year Old Being Sought in Minneapolis
June 27, 2012
On Tuesday, June 26, 2012 at 8:37 a.m. Minneapolis police officers were dispatched to the 4500 block of Bryant Avenue North on a shooting. When they arrived they learned that a young child had been shot. 5 year old Nizzel George (pictured) was pronounced dead at North Memorial Medical Center.
Authorities believe the shooter had been standing across the street and ran off after spraying the house with gunfire as part of what police called an "ongoing dispute" involving two groups of people. They believe there was only one shooter, a young person, who a neighbor saw run north on Bryant Avenue.
Persons with knowledge of this shooter and where he can be found are urged to come forward on this website or by calling 1-800-222-8477 with the information. You can remain anonymous by contacting Crime Stoppers of Minnesota and help Solve This Crime.

---
Stephanie Smith homicide in South Minneapolis
February 15, 2012
On Monday, March 28, 2011 Minneapolis Police Officers from the Third Precinct responded to the 3400 block of Park Avenue South on a report of shots fired in the area. As Officers arrived they learned that a vehicle had arrived at Abbott Northwestern Hospital with three occupants, two of the occupants had been shot. One of the victims survived and the other victim, Stephanie Smith (pictured), died as a result of her injuries. The Hennepin County Medical Examiner's Office determined that this case was a homicide.

Officers determined that the vehicle that arrived at Abbott Northwestern Hospital had been in the 3400 block of Park Avenue South. Witnesses reported seeing two black males running from the area after hearing multiple gunshots. Homicide investigators and Smith's family believe that someone has information regarding this case and are asking the public's help to solve this crime. No arrests have been made in this case.

If you have information about these suspects or this killing you can help solve this crime.
| | |
| --- | --- |
| This case has been featured on You Solve on KSTP-TV. Thanks to an anonymous donation, useful information about this case qualifies for a reward of up to $2,000 if that information is submitted through Crime Stoppers of Minnesota | |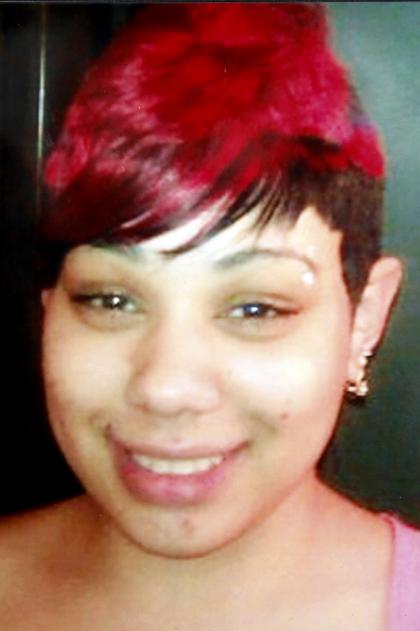 ---
Level 3 Predatory Offender On The Loose
February 25, 2011
LEVEL 3 PREDATORY OFFENDER SOUGHT BY MINNESOTA DEPARTMENT OF CORRECTIONS
The Minnesota Department of Corrections (DOC) has issued a warrant for the apprehension of Eugene Glaraton, a level three predatory offender. Glaraton is on Intensive Supervised Release for failing to register as a sex offender in Ramsey County. His prior convictions include First Degree Criminal Sexual Conduct.
Glaraton was released from the Minnesota Correctional Facility (MCF)- Lino Lakes on 2/15/2011. He has been on fugitive status since 2/20/2011 when he absconded from a halfway house placement.
Glaraton is 42 years old. He is white, 5`11", 222 pounds, with gray hair and blue eyes. He was last seen with a shaved head, and a slight mustache and goatee that are grey in color.
Citizens should not attempt to confront Glaraton. Anyone with information on his whereabouts is asked to call 911 or the DOC 24-hour tipline at 651/603-0026 or call the Crime Stoppers of Minnesota Anonymous Tip Line.
Click here for more pictures of this offender: MN+Corrections+02-24-11+News+Release.pdf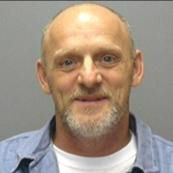 ---
$100,000 Reward for Information on Bank Robbers
November 08, 2010
Police and the FBI are in search of suspects believed to have robbed several banks in the Twin Cities area. The banks robbed include Wells Fargo Bank in Champlin on August 4, 2010, U.S. Bank in Plymouth on September 13, 2010, and U.S. Bank in Anoka on November 5, 2010. They are also believed to be responsible for attempted robberies at TCF Bank in Chanhassen on August 30, 2010 and TCF Bank in Lakeville on September 2, 2010.

The individuals responsible for these crimes are generally described as black males in their 20s or 30s, one approximately 6` tall with a slim build, and the other approximately 5'8" tall with a stocky build. They typically wear dark clothing, to include masks and gloves, and carry a black backpack. They have threatened bank employees with violence if they do not cooperate, and have displayed firearms at times. They may be assisted by other individuals as well.

A separate reward of $100,000 is being offered by U.S. Bank for information leading to the arrest and conviction of the individuals responsible for these bank robberies. U.S. Bank offers this reward to show it is very concerned about the welfare and safety of its employees and customers and therefore is eager to take these bank robbing culprits off the streets.

If you have information about these robberies or the suspects please come forward anonymously by contacting Crime Stoppers from this website.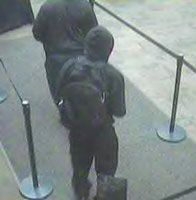 ---
| | | |
| --- | --- | --- |
| Page 2 of 2 | 28 Records | Prev | Next |