Crime Stoppers offers a reward of up to $1,000 for information leading to an arrest and charging in any felony case or that helps in the capture of a fugitive.
Simply click on the Submit a Web Tip button on the left of this page; call our toll free number; or use a smart phone APP to qualify and to help solve a crime.
To provide information click Solve this Crime below each case. Shown below are selected cases Law Enforcement is trying to solve.
Blue Earth County Sheriff's Office Seeking Your Help!
July 18, 2022
The Blue Earth County Sheriff's Office is asking for the public's assistance in the apprehension of 40-year-old Jacob John Friedrichs.

Friedrichs has a controlled substance warrant in Blue Earth County, a theft warrant in Winnebago County, Iowa, and a suspect in other crimes in and around Blue Earth County.

Investigators have received information that Friedrichs may be in possession of a firearm, and he has a history of fleeing in vehicles and on foot.

The Sheriff's Office would also like to remind the public that harboring or assisting someone to avoid arrest is a crime defined under MN statute 609.495.
Anyone with information is asked to call 911 or report anonymously through Crime Stoppers of Minnesota.

Crime Stoppers of Minnesota is offering a reward of up to $1,000 for information leading to Jacob Friedrich's arrest.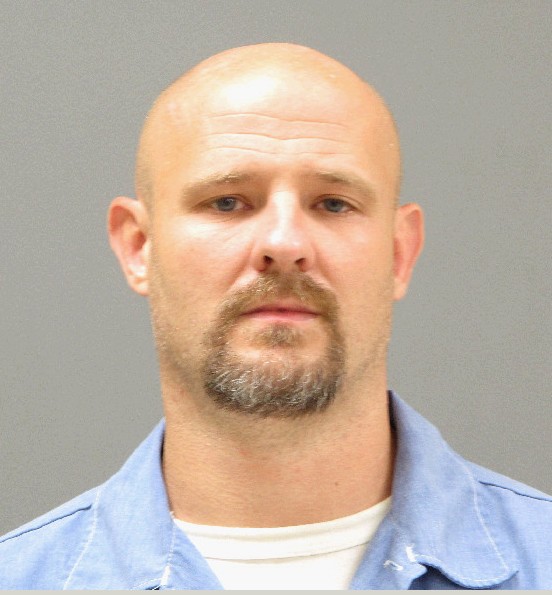 ---
Innocent Victim Killed on Lake Street
June 07, 2022
On Sunday, June 4, 2021, Nicholas Enger was the victim of a stray bullet, killing him while watching a street race. The shooting happened at about 1:45 a.m. near East Lake Street, under the bridge that goes over Hiawatha Avenue in south Minneapolis. Police report that people in cars were "driving recklessly and spinning around" when two people got into a fight. They started shooting each other and a stray bullet struck Enger, a bystander who had stopped to watch the cars. 17 year old Nicholas (pictured) was an innocent victim with an interest in working on cars and trucks. His family has raised more than $17,000 to offer as a reward to anyone reporting information to Crime Stoppers of Minnesota about the incident that will lead to an arrest of the culprits who were being reckless on the streets of Minneapolis and violent with their shooting.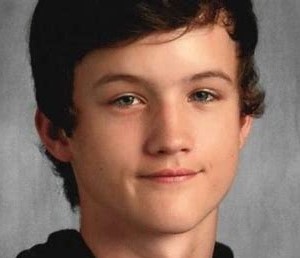 ---
6 Year-old Girl Killed in Minneapolis Gang Crossfire
June 07, 2022
On the evening of Monday May 17, 2021, 6-year-old Aniya Allen and her mother had just left a McDonald's when at the intersection of N. 36th and Penn Av. shots from what is believed by Police to be a gang gunfight struck and killed Aniya. While it is believed a gang shooting was in progress more information is needed that you can provide with the safety of staying anonymous by clicking the Submit a Tip button at the top of this page and giving that information to Crime Stoppers of Minnesota.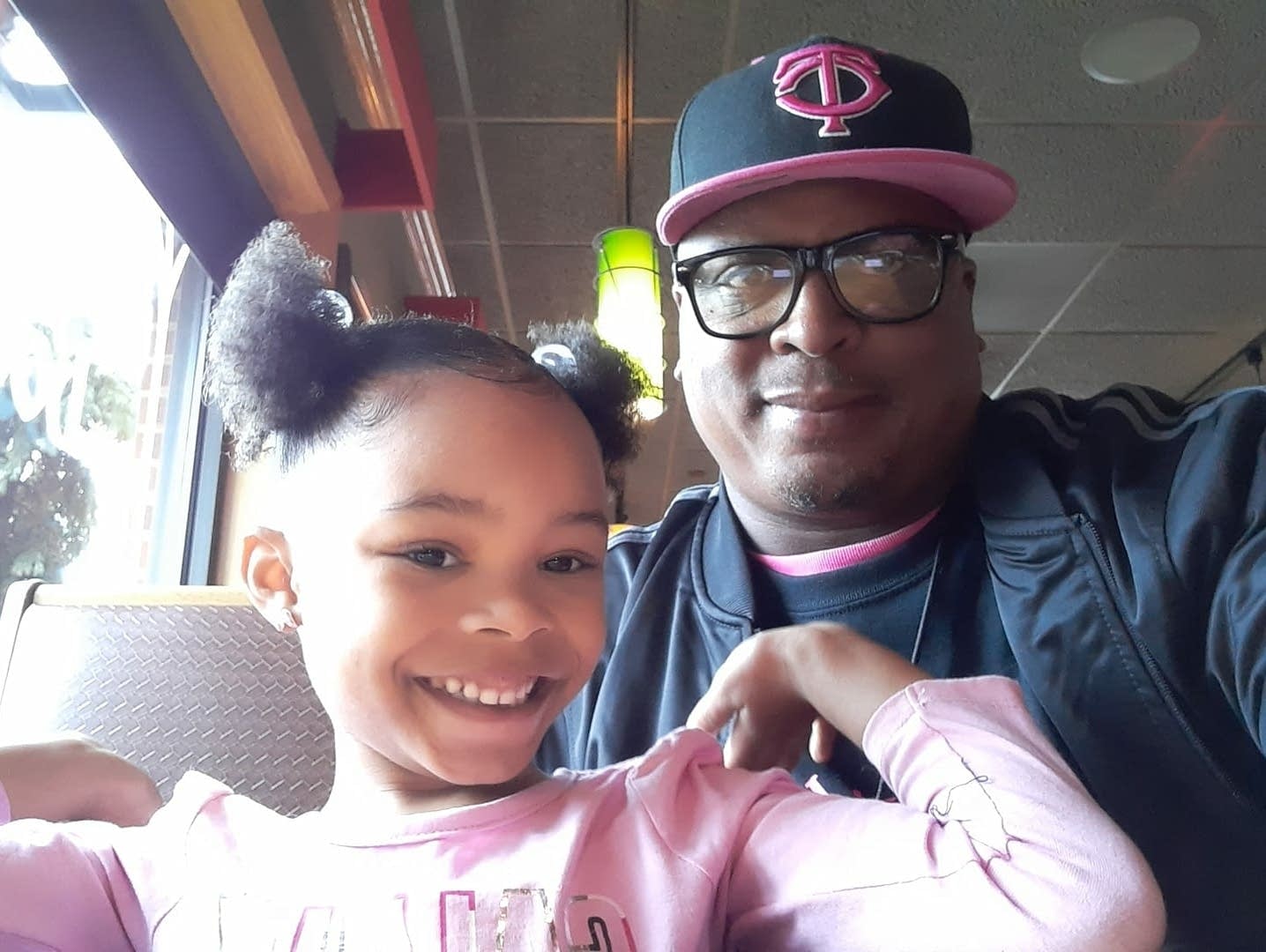 ---
9 year-old Girl Shot While Playing in Minneapolis
June 07, 2022
On Saturday May 15, 2021, Trinity Ottoson-Smith (pictured) was shot in the head while playing on a trampoline in the 2200 block of Ilona Av. N in Minneapolis. The 9-year-old girl was taken to North Memorial Hospital in critical condition. Police have information that the shooter was in a red 4-door Ford vehicle. More information is needed about the details of the vehicle, who was in it, and who the shooter was.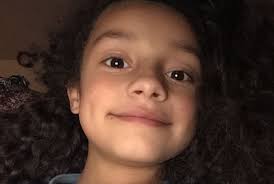 ---
$10,000 Reward in Snelling Av. Killing
February 17, 2022
On Wednesday, Dec. 16, 2020, about 9:40 p.m. Jeffery A. Mintz was driving south in St. Paul on Snelling Avenue toward University Avenue when a man driving a minivan fired a single shot at Mintz killing him. The gunman fled west on University in what is believed to be an early 2000s Dodge Grand Caravan or Plymouth Voyager (pictured). Through support of the Mintz family and partnering with Crime Stoppers of Minnesota a reward of $10,000 is being offered for information leading to the arrest of the suspect. Information can be submitted at this website by clicking on the Submit a Tip link on this page and you will remain anonymous.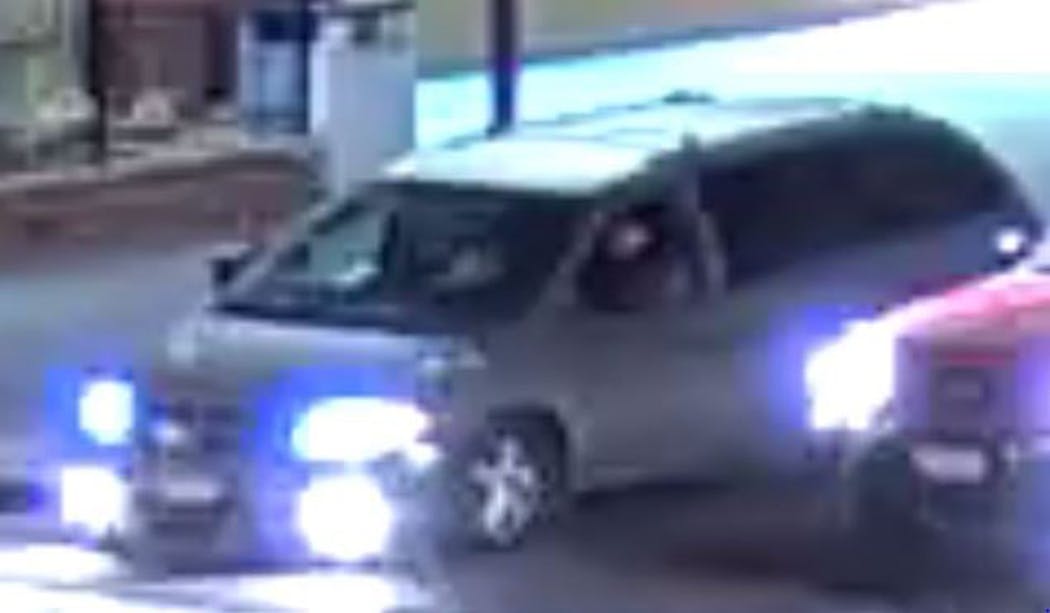 ---
Montevideo Suspect Sought
February 11, 2022
A vehicle was stolen in Montevideo from the Casey's convenience store then driven and abandoned in Minneapolis. The Suspect may be known as Kenda.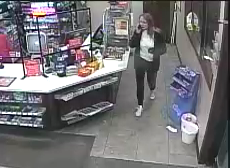 ---
Highway 169 Shooting in Plymouth
August 06, 2021
Solved!!
Friends and concerned citizens have come forward to have Crime Stoppers of Minnesota offer an additional reward of up to $12,000 for information in this case submitted to Crime Stoppers of Minnesota.
On Tuesday, July 6, Jay Boughton (pictured) was shot and killed while driving by a person in a separate vehicle. The incident occurred at approximately 10 p.m. in the southbound lane of Highway 169 south of County Road 9 (Rockford Road) in Plymouth. Boughton's vehicle then crashed into the parking lot of an apartment complex located on the 3900 block of Lancaster Lane North. The suspect fled the scene in a light-colored SUV (pictured), possibly a Ford Expedition, Chevrolet Tahoe, Suburban, or similar vehicle. That vehicle is believed to have damage to the driver's side rear bumper.
Plymouth Police seek information from persons who may have been driving in that area at that time or who may have seen the described vehicle with identifying damage. By contacting Crime Stoppers of Minnesota with information, you will remain anonymous, and your information may qualify you for a reward of up to $13,000.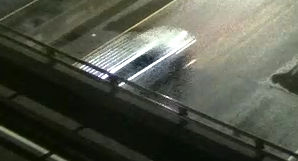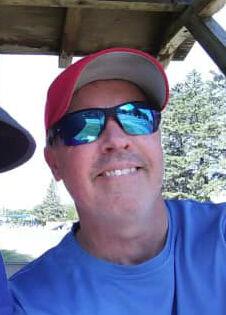 ---
$20,000 reward: Maple Grove Unsolved Homicide unsolved
July 30, 2021
26-year-old Dayton Rossetti (pictured) of Minneapolis was found dead as a result of a gunshot wound early in the morning of July 30, 2019. He was found in the area of Lakeview Knolls Park near the 14300 block of 93rd Av in Maple Grove, MN.
On this 2-year anniversary of his death, the family of Dayton is partnering with Crime Stoppers of Minnesota to offer a reward of up to $20,000 for information submitted to Crime Stoppers of Minnesota to find the person or persons who committed this homicide. Three probable suspects are known to investigators with connections to the areas of Maple Grove, Leech Lake and Cass Lake in Minnesota.
You can contact Crime Stoppers of Minnesota directly from anyplace in Minnesota and beyond (click the Submit a Tip button at the top of this page) and you will stay anonymous. If that information leads to an arrest of the shooter and other involved those involved, you may be eligible for up to the $20,000 reward. Dayton was a graduate of Osseo High School and had recently returned from working in the oil fields of North Dakota to live in the Twin Cities area.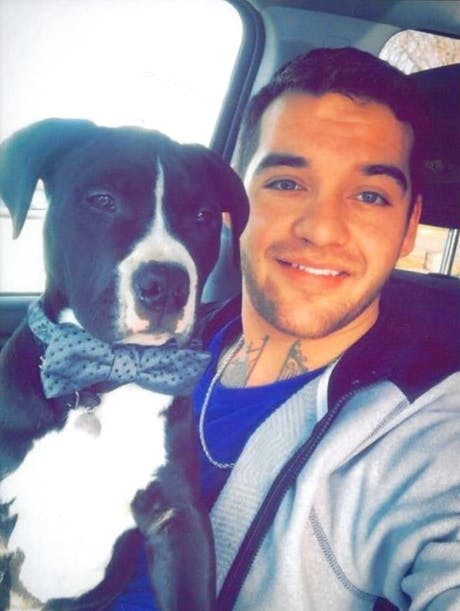 ---
St. Cloud Boy Shot in Minneapolis
May 22, 2021
On Friday April 30, 2021, 10-year-old Ladavionne Garrett Jr. was riding in a car with his mother and father on a visit from their home in St. Cloud when a gunman opened fire with a bullet striking Ladavionne's head. This shooting took place in the afternoon near 34th and Morgan in North Minneapolis.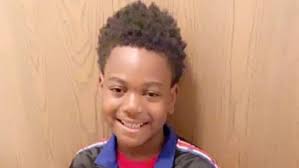 ---
Payne Avenue Double Murder
February 25, 2021
STATUS
: OPEN
The Saint Paul Police is seeking help in the double homicide that killed Alejandro Rios and Michael Steward (pictured) on Thursday, January 21, 2021. The two were gunned down at 3 a.m. on the 500 block of Payne Avenue, left lying on the sidewalk to die from their gunshot wounds.
If you saw or heard something in that area on that night you may have information that can help solve this crime. If you have heard the culprits, their friends, or family members talk about this sad act but you want to stay safe and anonymous, you can contact Crime Stoppers of Minnesota by clicking the Submit a Tip button on this page. If your information leads to an arrest in either of these murders, you may be eligible to receive a reward of up to $1,000. All contact with Crime Stoppers of Minnesota keeps you anonymous and safe.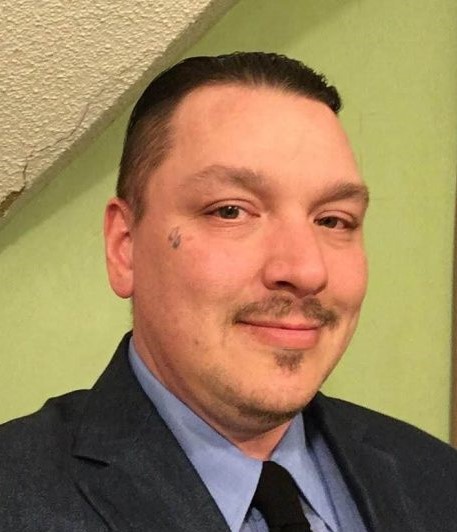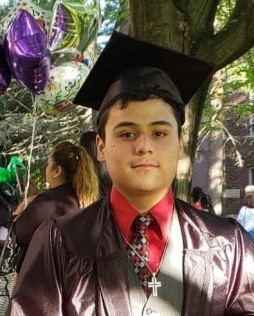 ---
2016 Hopkins Hit & Run Death
November 13, 2020
STATUS
: OPEN
On Wednesday, October 26, 2016 at 6 a.m., Hopkins Police Department personnel and other emergency personnel responded to the intersection of 17th Avenue North and Mainstreet (pictured) for a report of a pedestrian struck by a vehicle. Responders found the victim, Dolores Stafford, in the roadway with serious injuries. She was transported to an area hospital where she died from her injuries later that same day.
Dolores was able to provide information to emergency responders that the vehicle which hit her was likely a dark colored Sport Utility style vehicle which was traveling eastbound on Mainstreet from southbound 17th Avenue North.
Previous tips have not resulted in finding the vehicle or driver involved in this incident.
After four years the Hopkins Police Department is seeking someone who will come forward anonymously to Crime Stoppers of Minnesota who may have been in the area and seen the incident or the vehicle, or someone with information about the driver involved in the incident. Providing this useful and anonymous information will help to provide Dolores' family with closure.
In addition to a reward from Crime Stoppers of Minnesota, the Hopkins Crime Fund is offering a separate reward of $5,000 if the information provided leads to an arrest in this case.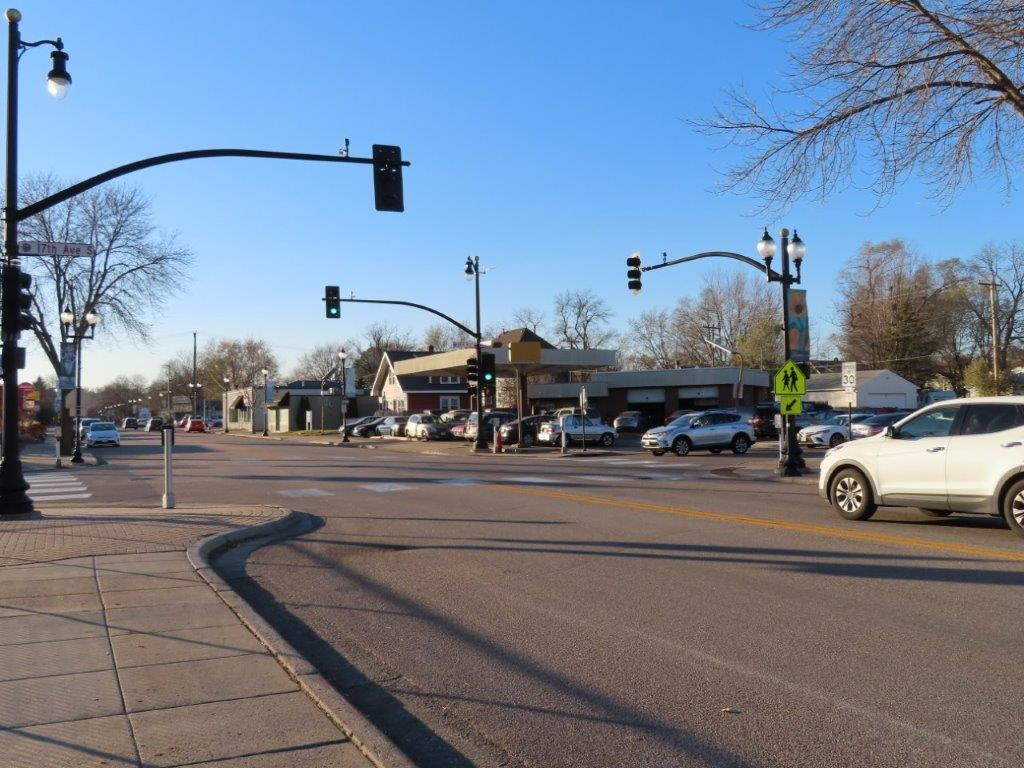 ---
Deadly Assault of 76-Year-Old Mankato Woman
February 28, 2020
Evelyn Adams of Union Street in South Bend Township, rural Mankato, called 911 at 11:15 pm on Saturday, February 23rd, 2019 to report that she had been physically assaulted inside her home. Law enforcement arrived at her home and had her transported to the hospital where she spoke to investigators about the assault as her injuries did not initially appear life-threatening.
Evelyn (pictured) described the suspect as a male who concealed his identity by putting something over his face. A neighbor reported seeing a person fleeing the Adams' residence on foot at 10:53 pm on the 23rd, a night of blizzard weather conditions. Evelyn Adams died of her injuries at the hospital on February 28.
Blue Earth County Sheriff's Investigators continue to actively work on the case to get answers for Evelyn's family. The Sheriff's Office feels they are close to solving the case but need help from the right person that knows who's responsible or has heard somebody talk about this assault to friends or family.

If you have information about this homicide you can remain anonymous by contacting Crime Stoppers of Minnesota and we will pass that information on to the investigators.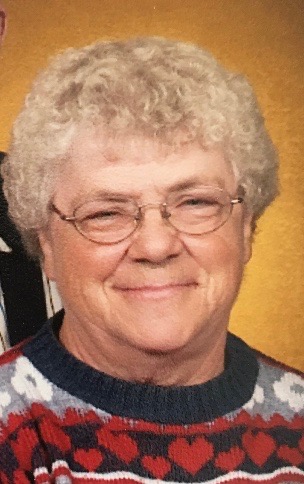 ---
Felony Vehicle Damage in Worthington
April 05, 2018
On Thursday, March 15, 2018 property was damaged at the Marthaler Ford parking lot, 1627 Oxford Street, Worthington. Sometime between 8 a.m. and 2 p.m. a vehicle (pictured) parked at that location received significant paint damage from an unknown chemical substance being thrown on the vehicle.
Anyone in the area at the time who may have seen this felonious activity or knows of the person(s) who committed this offense can come forward and remain anonymous by clicking the Submit A tip button on this page. Additionally, a third party separate from Crime Stoppers of Minnesota is offering a reward in addition to the Crime Stoppers offer of up to $1,000 for information leading to the arrest of the person(s) involved with this crime.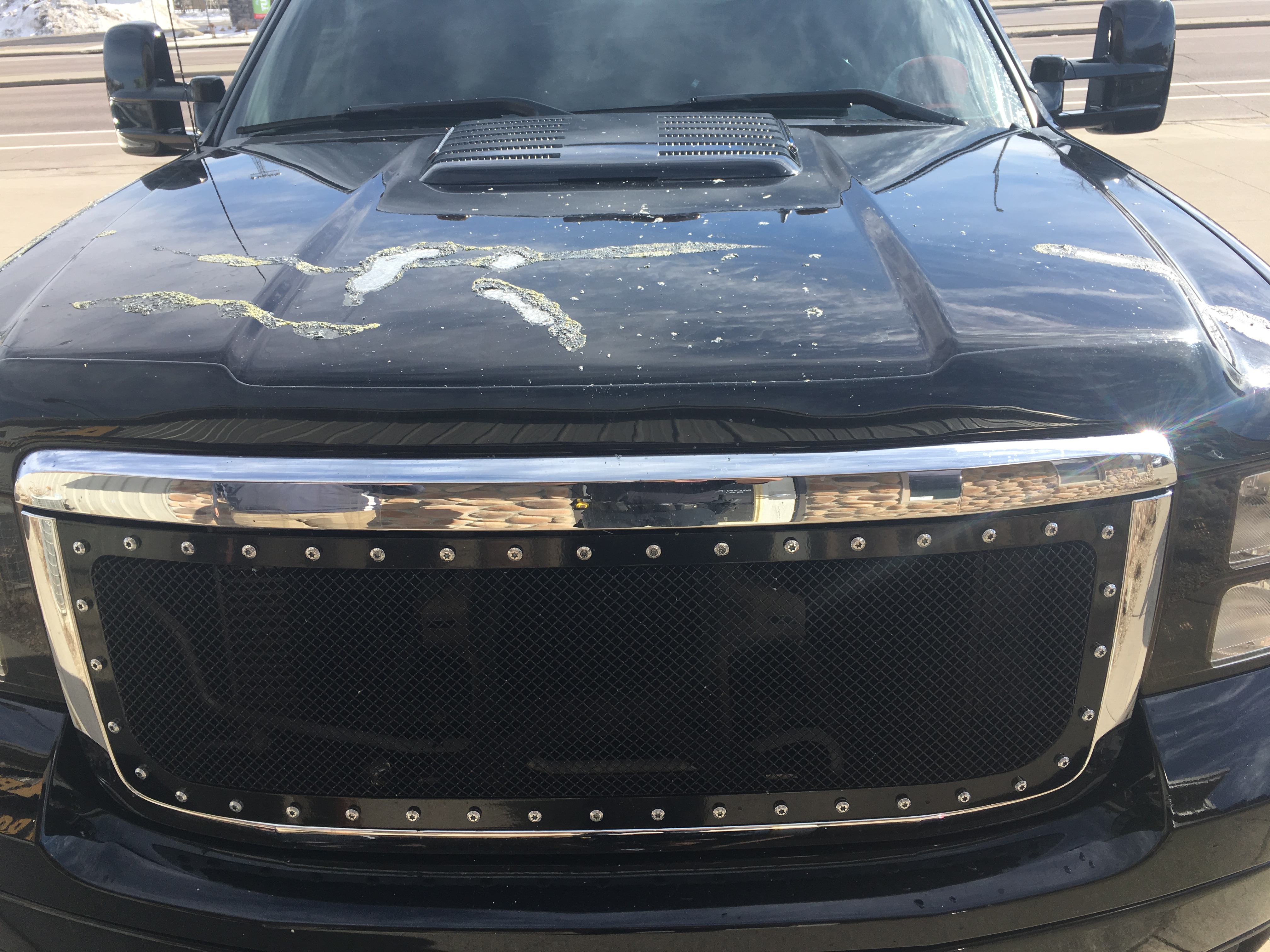 ---
Hit & Run Driver who Killed Barbara Mahigel
March 23, 2018
Help find the hit and run driver that killed Barbara Ann Mahigel on Sunday November 27, 2016. An unknown motorist hit 74-year-old Barbara (pictured) as she and her husband were crossing the street at Nicollet Avenue S. at 43rd Street, in south Minneapolis to celebrate their 52nd wedding anniversary. Barbara suffered numerous injuries when she was hit and died the next day. The driver continued north on Nicollet in a car described only as a dark sedan.
It is likely that this driver has mentioned this to somebody close to them and their vehicle may be damaged. Please come forward to help bring some peace to this family and to remove this dangerous driver from the streets.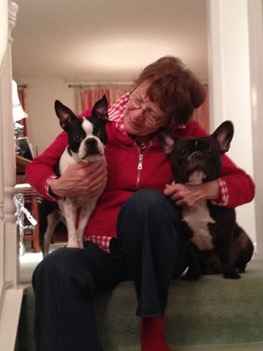 ---
Intentionally Placed Nails & Screws on City Streets
February 20, 2018
STATUS
: OPEN
The Red Wing Police Department is investigating a series of incidents beginning in October 2017 involving construction nails and screws intentionally being placed on city streets and roads. The perpetrator(s) of this crime has caused thousands of dollars of damage to the tires and vehicles of passing motorists as well as countless hours of clean-up. The Red Wing Police Department is currently seeking the public's assistance in identifying the perpetrators of these acts and encourage anyone with information about this to contact the Red Wing Police Department non-emergency number or Crime Stoppers of Minnesota.
Red Wing Police Looking to Nail 'Malicious' Vandals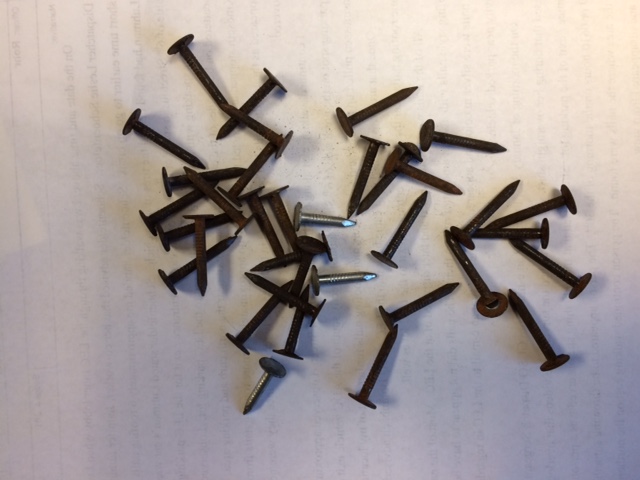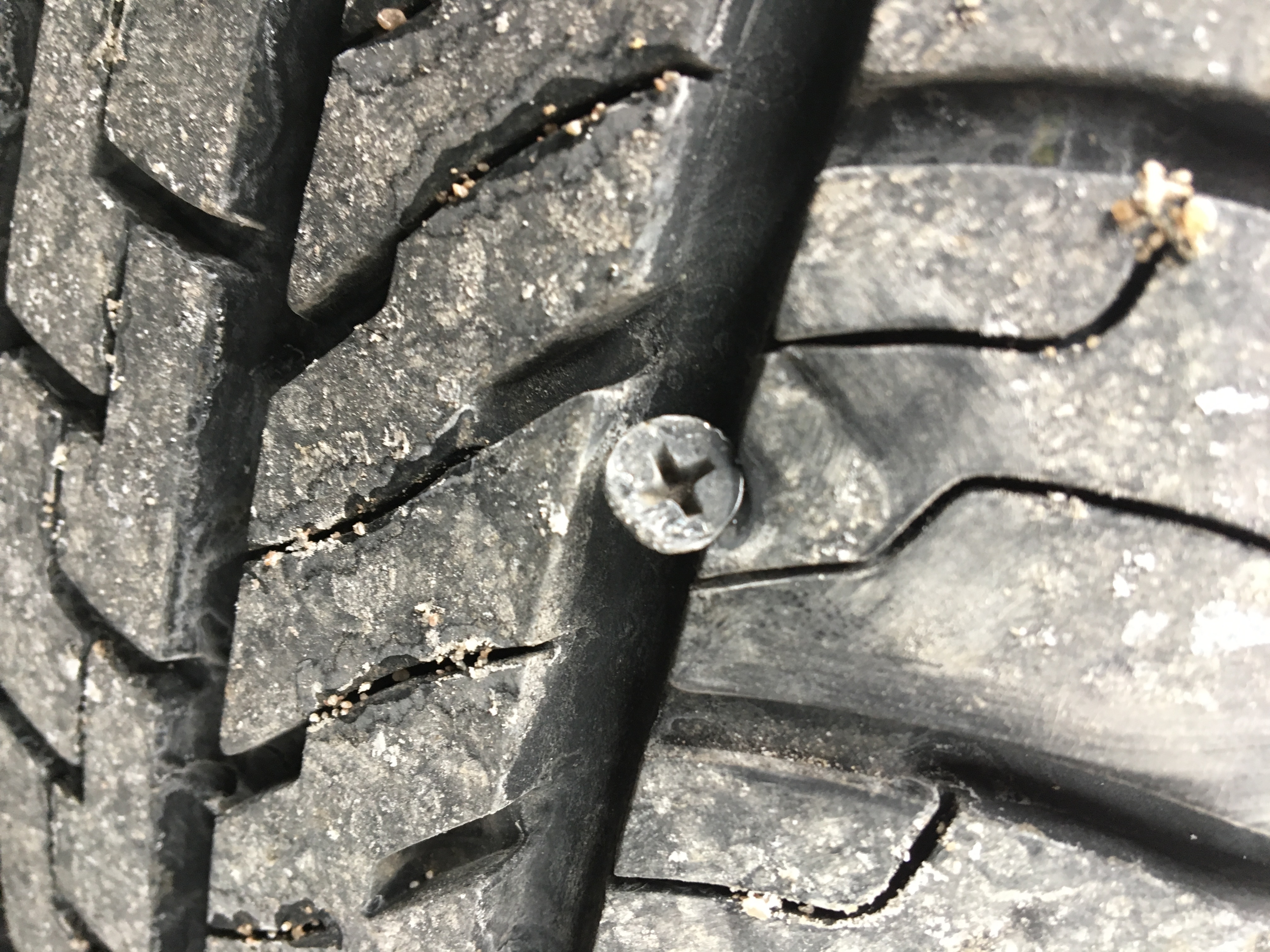 ---
Special Reward in Richfield Drive-by Shooting
August 01, 2017
On Monday, July 3, 2017 Jonathan O'Shaughnessy (pictured) was shot and killed by occupants of a van for no apparent reason. The murder occurred as O'Shaughnessy and family members were walking home from the Richfield City Street Dance at about 11:20 p.m. in the area of 64th Street between Fourth and Fifth avenues in Richfield. Witnesses said the shots came from a late model light colored or gray van with a sliding door on the driver's side. It is thought that there were two or three people in the van with one of them possibly a woman.
Through a special donation a reward of up to $4,500 is offered for information submitted to Crime Stoppers of Minnesota which is anonymous and will be sent to law enforcement investigators. A separate reward for information is being offered by family and friends of the victim.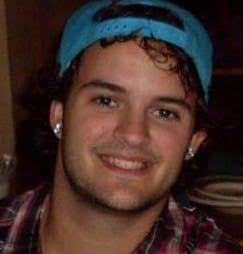 ---
Rochester Dealership Robbed
April 08, 2016
The Rochester Minnesota location of Hilltop Trailer Sales was robbed sometime during Monday night April 4 or Tuesday morning. The thieves made off with more than $40,000 worth of new parts, tools, TVs, cash, hitches, electronics, etc. Unfortunately, there is no video of those who committed this theft making it important for members of the public who may know the culprits, or see these items to come forward.
If you have any information about the thieves or saw suspicious activity that evening at the location please click the Give a Tip button on this page.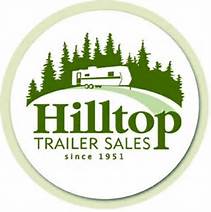 ---
Information About Unknown Shooter Sought in Killing of Immigrant
December 08, 2015
Htoo Baw a 54-year-old Karen immigrant from Myanmar was gunned down Monday night, October 5, 2015 in front of his home in the 700 block of Orange Avenue E., St. Paul. Family said he was unloading items from his car after a trip. His 15-year-old daughter heard the shot around 9:30 p.m., ran to an upstairs window and saw someone fleeing the scene on foot. Police have been unable to identify a motive for this killing or who was the shooter.
Baw (pictured), the son of farmers, was born in Burma, now known as Myanmar. He fled the civil war that long has rocked that country. After immigrating to the United States, his wife and children stayed in St. Paul while Baw worked at a meatpacking plant in Iowa.
Police are seeking information about who may have been in that neighborhood at that time; anyone who saw or heard something that may help; or who may have seen the shooting. Through a special partnership with donor 5 Eyewitness News, the reward for information leading to a felony arrest in this case is up to $10,000. You can remain anonymous by providing information to Crime Stoppers of Minnesota by clicking on the Give A Tip button on the left hand side of this page. The offer of this larger reward will remain in place for a limited period of time.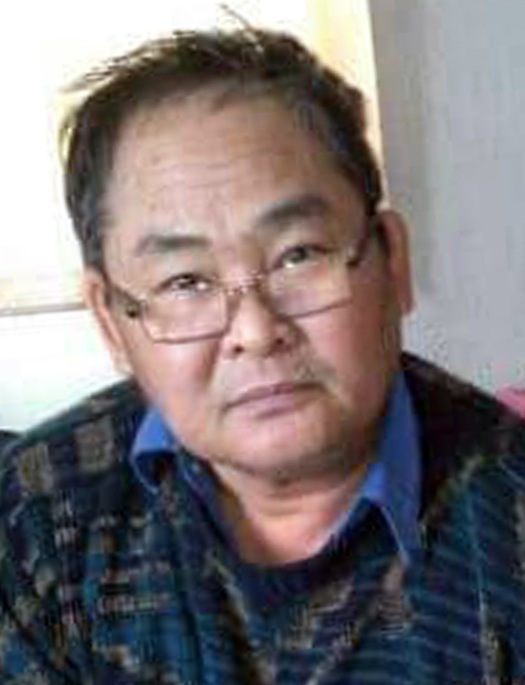 ---
Missing Falcon Heights Man - Harold Schroetter
March 12, 2015
Harold Schroetter (pictured) went missing from his residence in Falcon Heights, MN on February 26, 2009. He was a postal worker in St. Paul and had never missed work for unexplained reasons before his disappearance. Harold was in the process of ending his relationship with his live-in girlfriend and changing the beneficiaries of his estate at the time of his disappearance. He was also excited to recently find out he was to become a grandfather. Authorities located Schroetter's red Chrysler under suspicious circumstances in the area of Arlington Ave, and Jackson St. in St. Paul on March 1, 2009.
Authorities believed foul play was involved in his disappearance and he is believed to be deceased. Blood from Schroetter was found in the trunk of his girlfriend's car, a white Chrysler 300. A new trunk liner had been purchased and replaced shortly after his disappearance.
This case has been designated by the Spotlight on Crime Fund of the Minnesota Department of Public Safety for a $50,000 reward. The reward of $50,000 is separate from any reward offered to be paid by Crime Stoppers of Minnesota, which is an offer of up to $1,000 for information submitted through the Crime Stoppers website.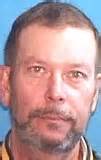 ---
Murder of Twins Fan Paul Fisher
March 14, 2014
On Saturday, July 25th, 2009 at approximately 2:00 a.m., Paul Fisher (pictured) was murdered as he approached the parking lot entrance to his apartment building at 5301 Chicago Avenue South, in Minneapolis. Policed have been frustrated by the lack of leads about how this crime could happen to Paul on the step of his home.

Information about a possible vehicle in the area, sounds that may have been heard, people that may have been seen, is needed. If you have heard somebody talk about or boast about this crime you can share that information and remain anonymous and earn a reward of up to $1,000.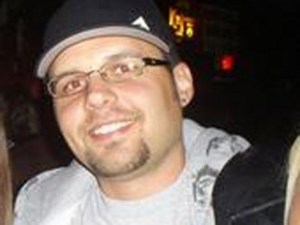 ---
| | | |
| --- | --- | --- |
| Page 1 of 2 | 26 Records | Prev | Next |